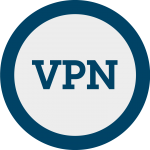 Whether you are in need of trial vpn for popcorn time or just to secure your online privacy,I have listed tens of free vpn trials that you can use just now. The duration of the trials differ from 2 hours up to 30 days.
List of Free VPN Trial Sites for 2023
HideMyAss.com – 7 days free trial. The best vpn service in the industry. Worth to check out. Click to Start 1 month HMA Trial now!

Astrill.com – gives you 7 days trial vpn for free. However, you have to sign up at their website,even you need to put in your phone number.This is used for verification purposes. If you feel comfortable with this,give them your number and get a week free vpn account at Astrill.
Safervpn.com – easy,fast and reliable. You can get 24 hours of free vpn access with Safer VPN. The best part is that, when you invite your friends to join with their trial,you also get 1 month free into your account. You should definitely try them now.
ibVPN.com – Register to get 24 hours of vpn account for free. Complete a simple sign up form to activate your account. I haven't used them,but seems a reliable service.
Cactusvpn.com – in the page says,register for free 24 hours trial account,no credit card required. Just enter your e-mail address to be eligible for a free trial account.
Hideipvpn.com – Just like Cactus VPN, you only need to provide your full name and email to get your free 24 hours vpn trial package.
InCloak.com – It is a russian vpn service which is available in English language too. They will give you a full 1 day access code, just enter your email address at the given url above.
PrivateWifi.com – offers 10 days free vpn trial for its new customers. Once you at the sites, click on the "download privatewifi" button,give them your email and start using their service with full access.
Unblock-us.com – entering your email address will give you one week free vpn account at Unblock-us. No CC required and you can cancel it anytime you want.
Vpnauthority.com – complete a simple form to get your 2 hours free trial vpn account. Not sure if it works for Windows 10,but you can download their 32/64bit software to run it almost on all Windows OS versions.
Anonymizer.com – The company gives you 14 days full trial vpn service for free of charge. Requires registration at their website to get your details for software.
Getcloak.com – One of the few companies which gives out 30 days free vpn subscription for everybody. Once you visited their website,click on the blue button to get your full access to the vpn software. Simple registration details is required.
Airvpn.org – Not sure why they give their free trial in this way,but you should contact them via the form to request 3 days free trial. Not that fast like others,but it is good if your all trials are expired.
3monkey.me – three monkeys are here. Each monkey will give you one day free access to their vpn. So,it is 3 days free vpn trial for you. Go and check out their website. Only your email is required.
China2all.com – is a vpn service by PureVPN for its users in China. As the main website can't be opened in many places in China, they opened this site and offers 3 days free trial with just your email address.
Worldvpn.net – get one hour trial vpn to test out their service before ordering. Only an email address is required for registration.
Boxpn.com – is running a social trial campaign,where you have to share their website to get a full 3 days vpn for free. Worth to try it out.
Hahtagvpn.com – a juicy promotion offer you 14 days full access to their service. Basic registration form must be completed before using their service.
Zenvpn.net – They do offer free trial for all their packages,unfortunately their is no information for how many days or hours. Just head over to the website to find out by yourself.
VPN.asia – just enter your email to get 3 days free vpn subscription at their sites.
Secureline – is an incredible service from the popular antivirus company Avast. No registration or credit card required to taste their vpn service. Just enter the site and download their app for Windows or mobile devices. Gives you full 7 days access to a secure internet world.
Tunlr.com – one week free trial vpn from Tunlr. Risk free,no upfront payment required,cancel anytime you want.
Blockless.com – they say "Try it FREE for a week". No CC required,only your email and new password to create an account with them.
Getflix.com.au – is an Australian VPN service to stream Netflix shows,movies for free. You can get started with a full 2 weeks trial for free.
Bolehvpn.net – you have to email them to request one day trial vpn account. Just email "[email protected]" to get your free package. Edit: Just sign up and get your free trial account.
Bartvpn.com – 7 days free trial by just downloading their software. Nothing else is required. Although I haven't tested their service,maybe they can require a registration inside software.
Shadeyouvpn.com – Offers 24 hours free vpn account for everyone. Seems like a new but reliable vpn provider.
Seed4.me – says try it 7 days for free. So, why not? Head over to the site and start using their service for free of charge.
Easy-hide-ip.com – Full three days free trial is offered by the company. No registration required,just download the latest version of their software.
Turboflix.com – get a one week free trial vpn to use anywhere. You can use your Facebook account to sign up and begin surfing the internet safely and securely.
Privatoria.net – 2 hours trial account for free. Simply enter a username to start exploring the internet with different ip address.
Ipredator.se – seems like a Swedish vpn service. Upon registration you will get free 3 days vpn trial account.
Dear friends, I did my best to list the best free vpn trial providers for 2023. If you use them one by one,you have got more than 60 days free vpn access through various providers. If I got new ones,I will add them to the post. And now,do I earned a share? Please,share this article across social networks or email your friends.
This post contains affiliate links to products. I may receive a commission for purchases made through these links.